Long Shadows of Practice
Long Shadows of Practice is about the intersection of repetition and progress. What is done over and over silhouettes what is novel and surprising. These poems are rooted in meditation and writing practices, and blossom in the light of human experience. They lyrically describe perception and activity moving in many layers of reality. Long Shadows of Practice is philosophical yet felt, quiet and funny, fantastical and full of heart. It lands lightly with hope in the possibilities of connections.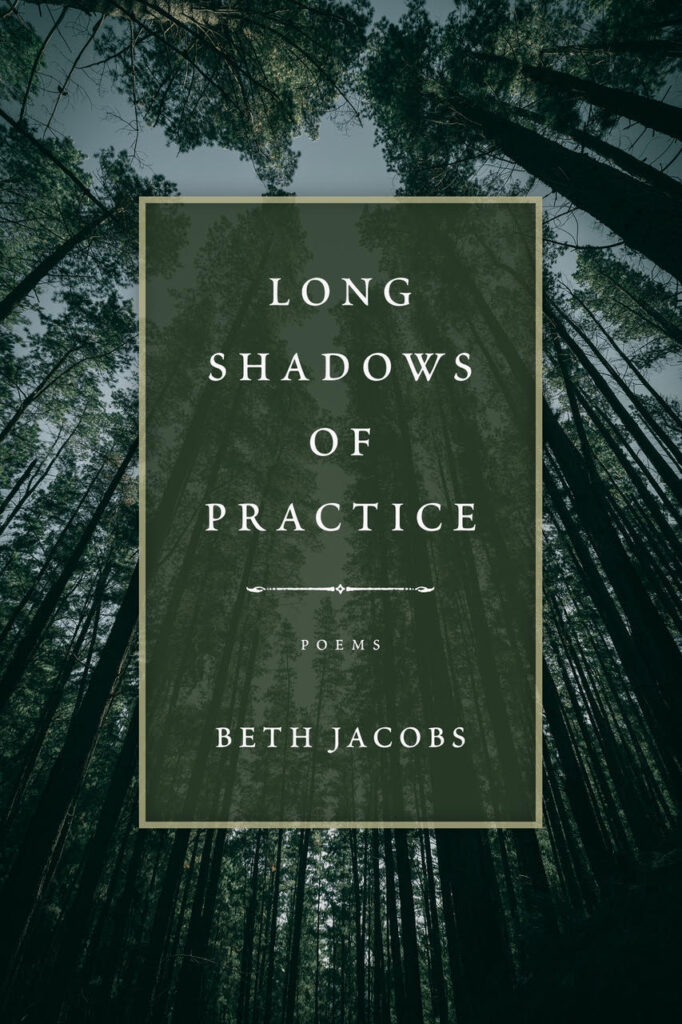 In these tender and moving poems, Beth Jacobs sends us personal missives, letters that connect to our sorrow, hope, shock, and delight. Through her discerning mind's eye, we see the natural world and our closest relationships anew. What more could we ask of poetry, especially in a collection that shadows our spiritual practice? Please engage with and enjoy these poems of love and loss.
Whether sitting in a parking garage or contemplating the night's vast sky on the beach, Beth Jacobs guides us gently with her keen mind to face "the particulars" of the ordinary for nothing less than to free us from the clutches of chaos. In Long Shadows of Practice, we hold our breath at her stellar use of craft and language, perhaps noting several phrases for later meditation. For instance, I treasure the paradox of "a feather light thud of an inch of incense ash" and with long breath, follow how "air carries the heart's true weight."
Beth Jacobs' poems are like dispatches from a dusty mountain road, reports of the poet's personal journey to the interior. Their vivid images and deep sense of the now will be appreciated by poetry lovers and fellow seekers alike.